Workshop: Laser capture microdissection on Sept. 17th – 19th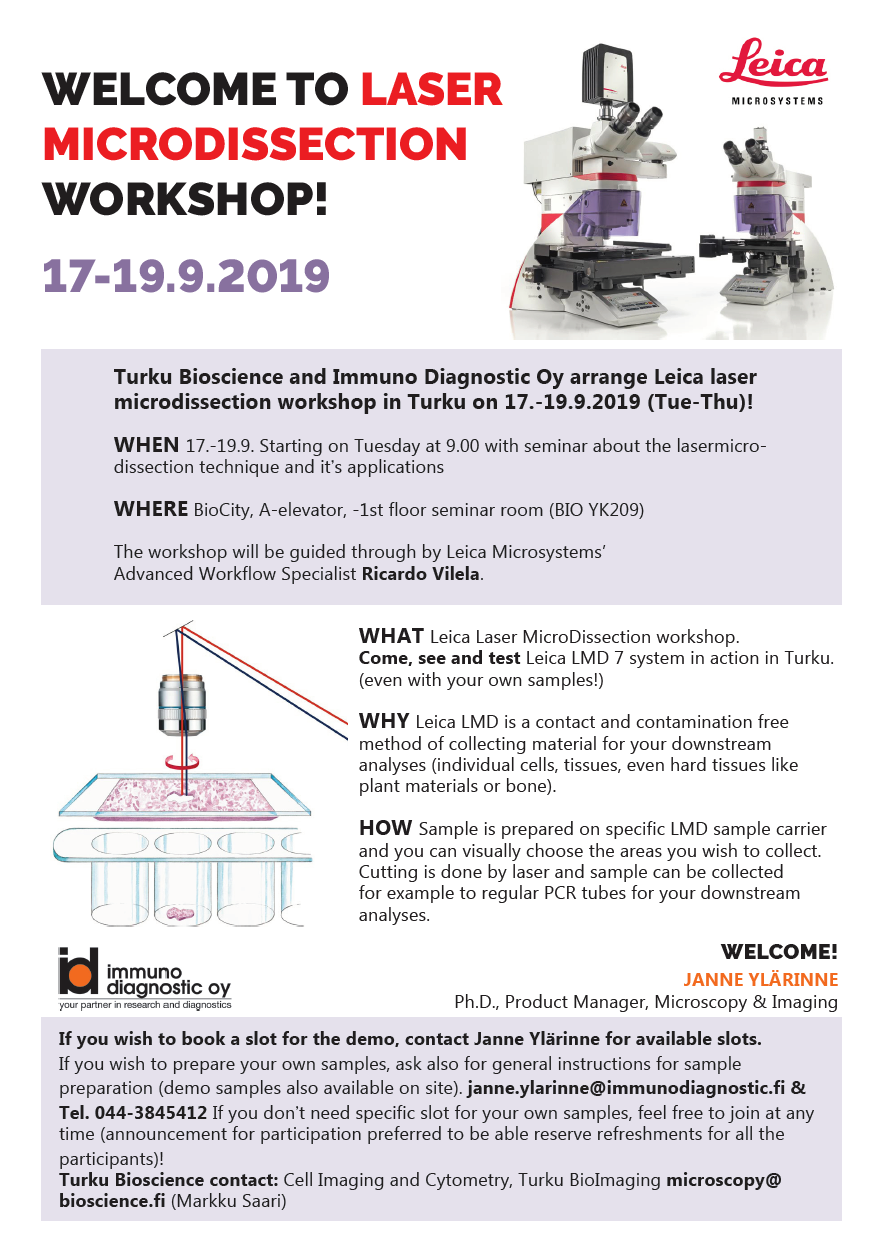 CIC and Turku BioImaging will host a laser capture microdissection workshop by Leica Microsystems and Immunodiagnostic on 17th-19th of September.  Welcome to learn more and test the Leica's setup!
Seminar & System overview:  Tuesday 17th, 9:00-12 am
Refreshments will be served!
Demos:  Tuesday 17th afternoon – Thursday 19th
(Demo groups will be arranged according to your needs and sample types).
Place:
BioCity, A-elevator, -1st floor seminar room (BIO YK209)
Registrations to the seminar and the workshop:
(Please describe also your: affiliation, research area, sample types, expertise/used applications)
More about application:
Laser capture microdissection can be used to collect regions of interest down to single cells and chromosomes from a tissue section (frozen or paraffin) or a cell culture.
It has been used commonly for the following investigations:
Absolute identification of mutations within cells of interest
Gene expression profiling of a specific cell type within a tissue
Identification of cell proteins during a specific physiological event
Isolation and further cultivation of transgenic cells from a culture
Read
more
from Leica Microsystems.
Welcome!