Field of View in a Nutshell


Image Data
Promotes novel image data managment and analysis solutions.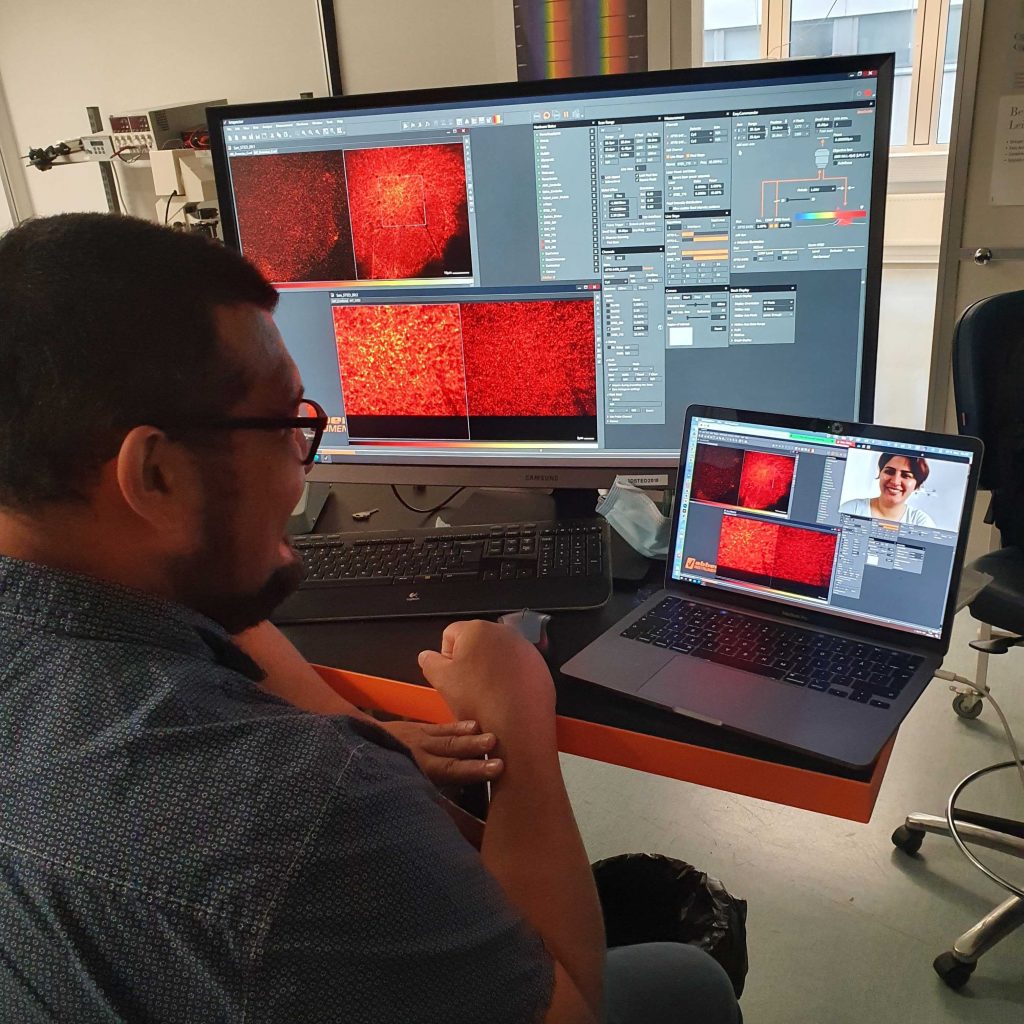 Imaging Expertise
Brings together ample expertise in different areas of imaging.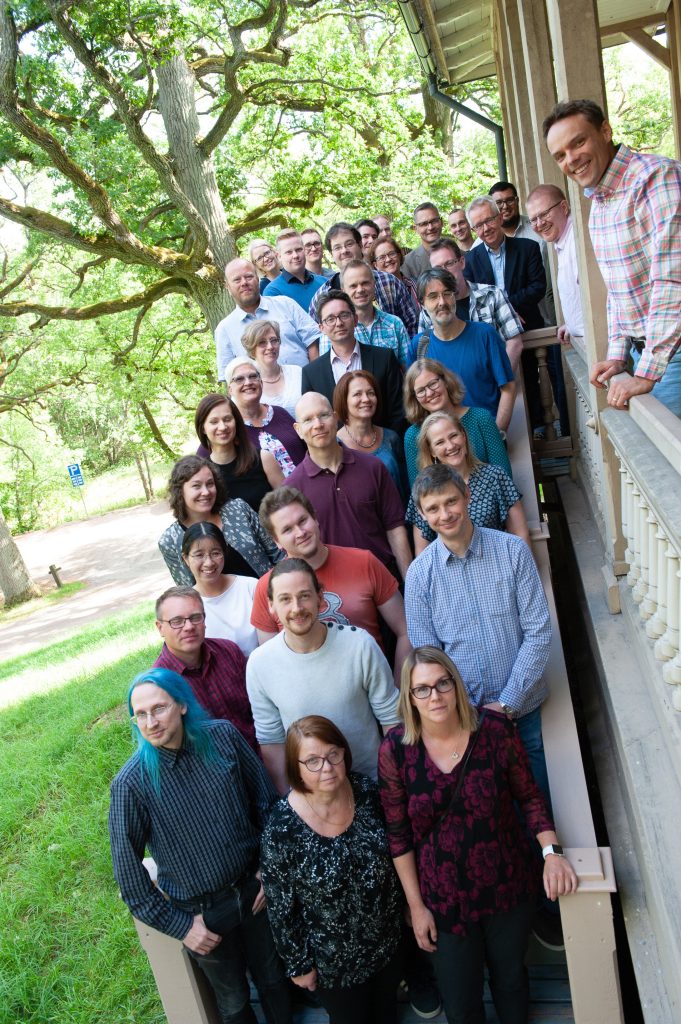 Networking
Connects researchers and students to foster new ideas and colalborations.
Field of View Kick Off Event
Nov 28, 2022 at 10:00 — 14:00
Visiting Center Joki, Cave Theatre
It is our great pleasure to invite you to the Kick Off event of the new Field of View Biocity Turku Research program on Nov 28th! This free of charge event offers a little bit of trivia and plenty of new imaging connections and insights that will help you to make full use of imaging services of our campus! So join us for networking & food, and come to find out who's the greatest imaging ace of the campus! Dazzling prizes to give away for winners!
Preliminary Program
10:00 – 11:30
Welcoming words
Breaking the ice and expanding field of view
11:30 – 12:30
Lunch
12:30 – 13:30
Field of View research program – What is it exactly?
Introduction to different imaging units and activities in Turku campus (Medisiina Imaging Centre; Turku PET Centre preclinical imaging facilities; Turku BioImaging Image Data Services)
13:30
Happy hour, coffee & refreshments
Register by November 17, 2022
"In The Spotlight" grant call for science communications projects
Nov 1 — Dec 2, 2022
In the Spotlight
focuses on diverse imaging approaches and the role of imaging in modern biomedical research. The grant is aimed at highlighting ongoing research projects and recently published work, as well as raising public awareness about outstanding researchers and research teams. All members of the research groups that are part of the Field of View research program are eligible to apply for the grant.
Read more
Open Doors @ Turku BioImaging Office
Dec 13, 2022 14:00 — 16:00
Turku BioImaging Cozy Room, Biocity B-staircase, 2nd floor
Stop by for coffee and to meet Turku BioImaging and Euro-BioImaging folks at TBI office!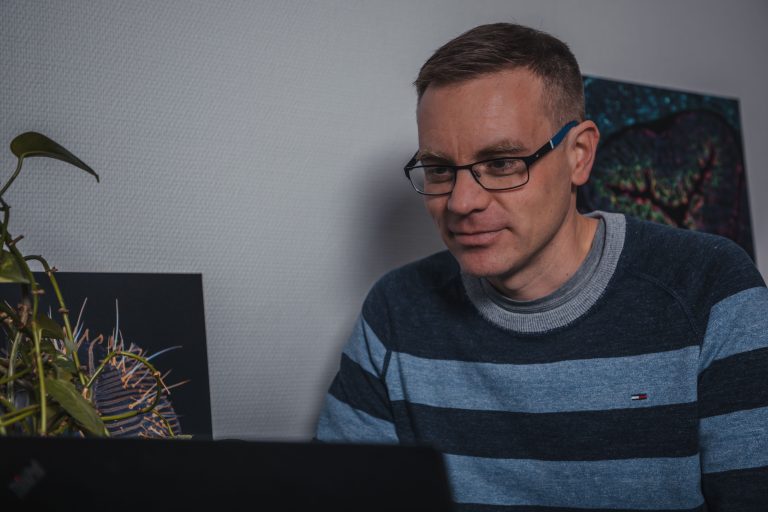 Pasi Kankaanpää, PhD
Head of Biological Imaging, Turku BioImaging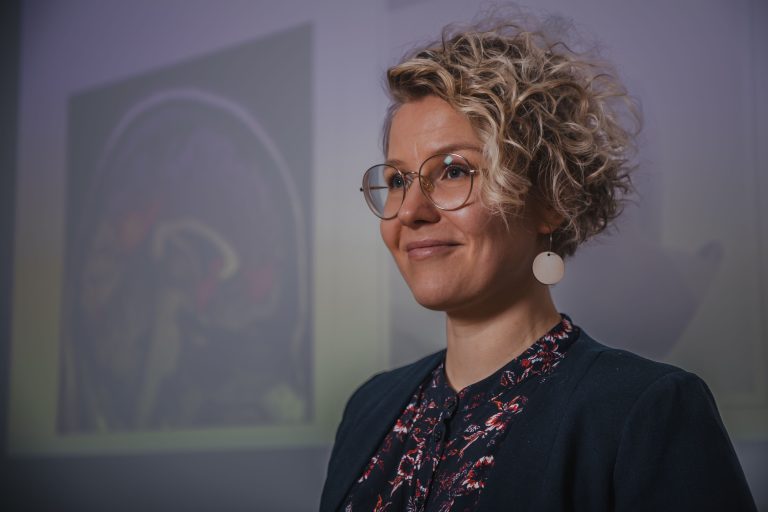 Tiina Saanijoki, PhD
Head of Medical Imaging, Turku BioImaging
Affiliated Research Groups
Courtney, Michael

Turku Bioscience Centre, University of Turku – full member

Eskelinen, Eeva-Liisa

Institute of Biomedicine, University of Turku – associate member


sites.utu.fi/eskelinengroup

Eriksson, John

Cell Biology, Åbo Akademi University & Turku Bioscience Centre & Euro-BioImaging ERIC – associate member

Grönroos, Tove

Turku PET Centre, University of Turku – full member

Helin, Jatta

Turku PET Centre, University of Turku – full member

Hänninen, Pekka

Faculty of Medicine, University of Turku – full member

Ivaska, Johanna

Cell Adhesion and Cancer Lab, Turku Bioscience Centre, University of Turku – associate member


ivaskalab.utu.fi

Jacquemet, Guillaume

Cell Migration Lab, Cell Biology, Åbo Akademi University – full member


cellmig.org

Joutsa, Juho

Clinical Neurosciences, University of Turku, full member

Kaasinen, Valtteri

Clinical Neurosciences, University of Turku, full member

Klén, Riku

Instrumentation and Image Processing, Turku PET Centre, University of Turku – associate member


sites.utu.fi/instrimpro/en/

Lopez-Picon, Francisco

Turku PET Centre, University of Turku – full member
Mattila, Pieta

Lymphocyte Activation Lab, Institute of Biomedicine, University of Turku – associate member


mattilalab.utu.fi

Merisaari, Harri

FinnBrain Birth Cohort Study, Turku Brain and Mind Centre, University of Turku – full member


mrc.utu.fi

Rinne, Juha

Turku PET Centre, University of Turku – full member

Roivainen, Anne

Turku PET Center & Turku Centre for Disease modeling, University of Turku – associate member


inflammation-imaging.utu.fi/anne-roivainen

Ruusuvuori, Pekka

Institute of Biomedicine, University of Turku – full member

Subasi, Abdulhamit

Institute of Biomedicine, University of Turku – full member

Taimen, Pekka

Institute of Biomedicine, University of Turku – associate member

Teuho, Jarmo

Turku PET Centre, University of Turku and Turku University Hospital – full member

Toivola, Diana

Epithelial Biology Lab, Cell Biology, Åbo Akademi – associate member


toivola-lab.org

Tuulari, Jetro

Department of Clinical Medicine, University of Turku – full member

Virtanen, Kirsi

Human Brown Fat Research Group, Turku PET Centre, University of Turku – associate member


hbat.utu.fi
Field of View Research Program Directors


Pasi Kankaanpää
Tiina Saanijoki