The programme has been assembled on the true imaging strongholds of Turku and comprises a truly interdisciplinary array of prominent research groups and departments to share advanced imaging techniques in
basic cell and molecular biology
in disease characterization at the molecular level
in patient diagnostics
The two-year programme is jointly administered and run by the two universities in Turku, the University of Turku and the Åbo Akademi University. The Biomedical Imaging programme is at the University of Turku a track in the larger ensemble of MSc programme in Biomedical Sciences which together provide the basic courses in transferable skills: languages, bioinformatics, and statistics. At Åbo Akademi University the Biomedical imaging program is part of the Department of Biosciences (Cell biology) at the Faculty of Science and Engineering.
Both Finnish and foreign students who have completed a lower university degree equivalent to a Finnish B.Sc. degree are welcome to apply for the programme. The education is given in English.
The tuition fee is 12 000€/year for students applying outside the EU/EEA -area. Scholarships are available. No tuition fee for European students.
Programme stucture
How to Apply
Career possibilities
Studying in Turku
Course Calendar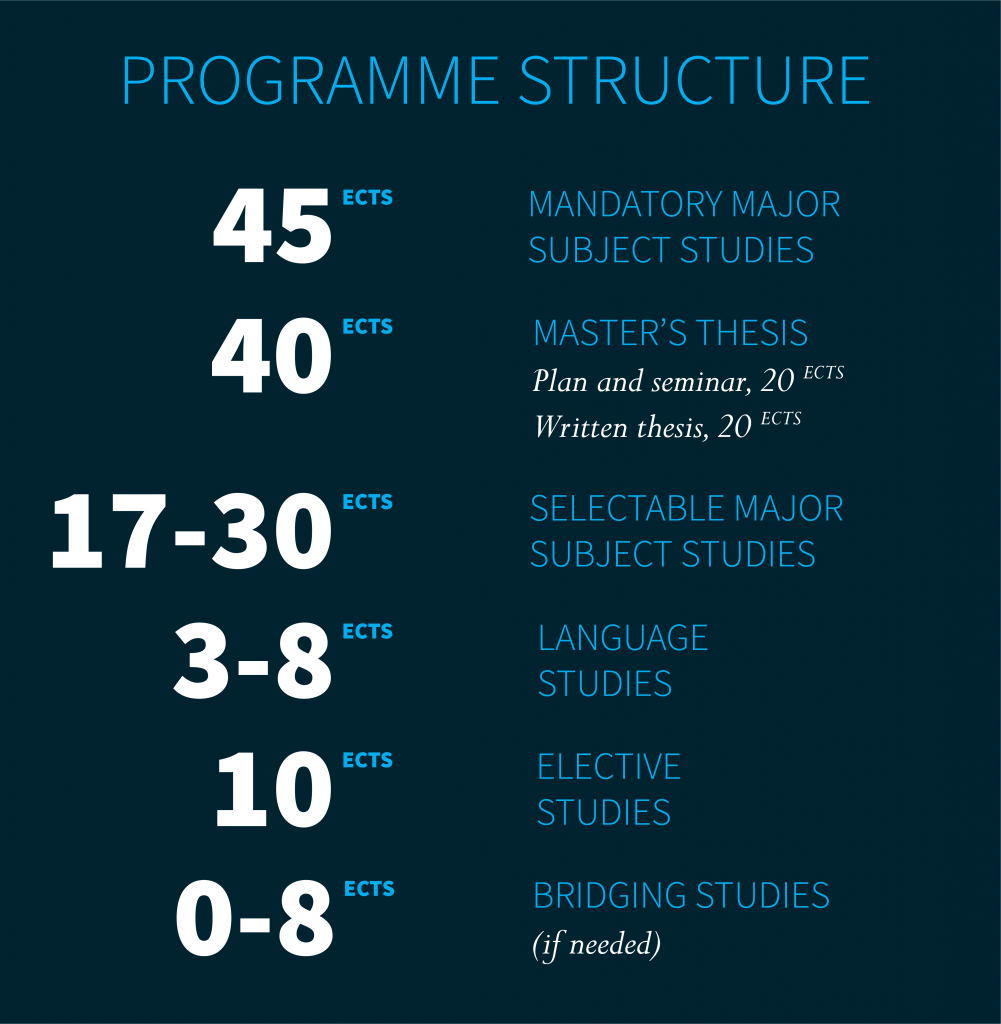 The studies consist of mandatory courses in biology, physics, engineering, microscopic applications, image processing, multimedia and ethics. They aim to give the student the required basic knowledge in the field of biomedical imaging.
Students can select elective courses from a variety of applicable topics according to their interests.
Studies also include a Master's Thesis  in one of the four specialization themes:
Light microscopy imaging
In vivo & Clinical Imaging
Imaging in Nanotechnology and Material Sciences
Microscopy techniques and instrument design
See Biomedical Imaging course structure for detailed information about the mandatory and selectable courses.
Application for academic year will be open 4.1. – 18.1.2022.
The MSc Programme in Biomedical Imaging is jointly administered by Department of Biosciences at Åbo Akademi University and the Faculty of Medicine at the University of Turku. In order to increase the chances of being admitted, applicants are advised to apply to both Universities.
The eligible applicants should have sufficient background knowledge in medical, biological and/or natural sciences, and they should have completed a lower university degree equivalent to a Finnish B.Sc. degree in the Life Sciences or in a relevant field (biomedical sciences, physics, engineering or chemistry).
Applications for the programme are evaluated by the admission committee. The admission committee scores the applicants according to their background and selects maximum of 50 applicants for the interview round.
No tuition fee for European students. The tuition fee is 12 000€/year for students applying outside the EU/EEA -area. Scholarships are available.
APPLYING STEP-BY-STEP:
1. Please read the admission criteria of the universities carefully: 
Åbo Akademi, University of Turku.
2. Book and take the language test in advance.
All applicants to the International Master's Programmes taught in English must always prove their level of proficiency in the English language. Please find more information about language requirements in Åbo Akademi and the University of Turku.
3. Application through Studyinfo portal to both Åbo Akademi University and  University of Turku.
Fill in the required information with care. Please note that to apply to both universities you must complete an online application to both universities and send in two sets of enclosures.
In the online application form, it is enough that you attach your enclosures electronically. In case one of the universities need the hard copies, they will contact you personally.
4. Submit the application and send all the required enclosures.
The application has to be admitted before January 18th 2023 3.00pm.
Possibilities after graduation
After the studies students can work in several fields in Finland or abroad. The students can select courses to support their own career goals.
Some career paths of our graduates:
continue as postgraduate students to pursue career as scientist
work in imaging core facility
work in science administration nationally or internationally
work in hospital research laboratory
industry and industrial research
popular science projects
Why to Choose Turku as your next city
Education from the top of the world
Finland is a Nordic welfare state where equality is the fundamental ideology behind education. International rankings agree with us, Finland is a great place to study. Finnish higher education consists of two complementary sectors: universities promoting research and academic education, and universities of applied sciences offering professional higher education with close ties to the working life. In Turku there is six higher education institutes.
Accommodation
Turku offers a wide range of housing options for students near the campuses and the centre. The price of housing is more student-friendly than in many other cities in Finland.
The Student Village Foundation of Turku (TYS) was founded by the Student Union of Turku University and it specially builds, renovates, maintains and rents apartments for students in the Turku area. TYS has around 7 300 apartment places and 19 housing locations. As these apartments are specially directed to students, the rent prices are affordable. All TYS apartment rents include water, electricity, Internet connection and sauna turns.
Getting around is easy and cheap
In Turku everything is close. Turku is a fantastic city for cycling. Distances from place to place are short and traffic design favours bikes. The vast majority of people who live in less than ten kilometers from the city center cycle on a daily basis to work and school. In addition, the movement is easy thanks to a comprehensive local transport.
With the valid student card you will automatically get a discount of bus and train tickets in Finland. One month bus card for the whole Turku area costs 33€ (for student) and it can be used unlimitedly.
Student lunches
As the university students you will have an opportunity to offered government-subsidised student lunches for €2.60, which usually includes the main dish, side salad, bread, water and a non-alcoholic drink (e.g. milk or juice). Students are expected to show a valid student card each time to get the student-priced lunch. You can find dozens of student cafeterias around the campus area.
Freely available courses
As a student of the University of Turku or Åbo Akademi you have a right to take any courses provided by the universities freely. Both universities provide high quality education in English language in many fields of study. There is also a great possibility to study various languages in the university's language centre. Some limitations may occur with some of the practical courses where the amount of participants is more limited.
Healthcare
With a valid Finnish university student card you have the right to free Finnish Student Health Service (FSHS). The health services provided are general practitioners and specialists, nursing care and physiotherapy as well as x-ray and laboratory work. FSHS also provides assistance in managing yourself during your studies. FSHS mental health services include mental health counselling, psychotherapy and psychiatric care.  Dental care is also included to FSHS and fees are from 16€ to max. 30€.
For the special care such as hospital care and some specialist services, students who have Turku as their place of residence have the right to municipal health care.
Outdoor wonders
Turku is city by the sea. The Turku Archipelago has more islands than any other archipelago in the world. It has also been described as the world's most beautiful archipelago. In addition there is three other national parks in Southwest Finland. Nature in near, it's clean and magnificent – and it can be reached easily.
City of students got it all
Turku offers plenty of historical attractions, contemporary art and incredible nature. Explore the city's many restaurants, shops, bars and other free time activities. As a popular student city you get to meet people from different cultures all over the world. Student culture is active: 20 percent of Turku residents are higher education students. People of Turku, "turkulaiset", are warm hearted, open minded and kind people.
Student experiences
Toiba, India
(started 2018)

"Now when studying in the Biomedical Imaging program, I am even more convinced that this is the right path for me."
Imran, Pakistan
(started 2015)

"BIMA challenged me to step out of my comfort zone by and helped me to think outside the box. Without this program, I wouldn't be living my dream of doing a doctorate in Neurology."
Leon, Estonia
(started 2016)

"BIMA is an exciting opportunity to go beyond the familiar limits of your field and be at the forefront of the modern scientific research."
Hanna, Finland
(started 2017)


"Earlier I have studied Biotechnology. From the BIMA Program, I get the crucial expertise to my career and in addition, I am able to see the invisible."
Dado,Bosnia and Herzegovina
(started 2018)

"It's been a wonderful experience and I love being in Turku. Just go for it and don't be afraid of the unknown."
Sadaf, Iran
(started 2019)

"Even though we have different academic backgrounds, I have decided to follow my sister, who also graduated from Biomedical Imaging few years ago. This proved to be a great decision, and I have no regrets making this life choice"
Programme Graduates
2012
2013
2014
2015
2016
2017
2018
2019
2020
2021
2022