New publication from a user of FiALM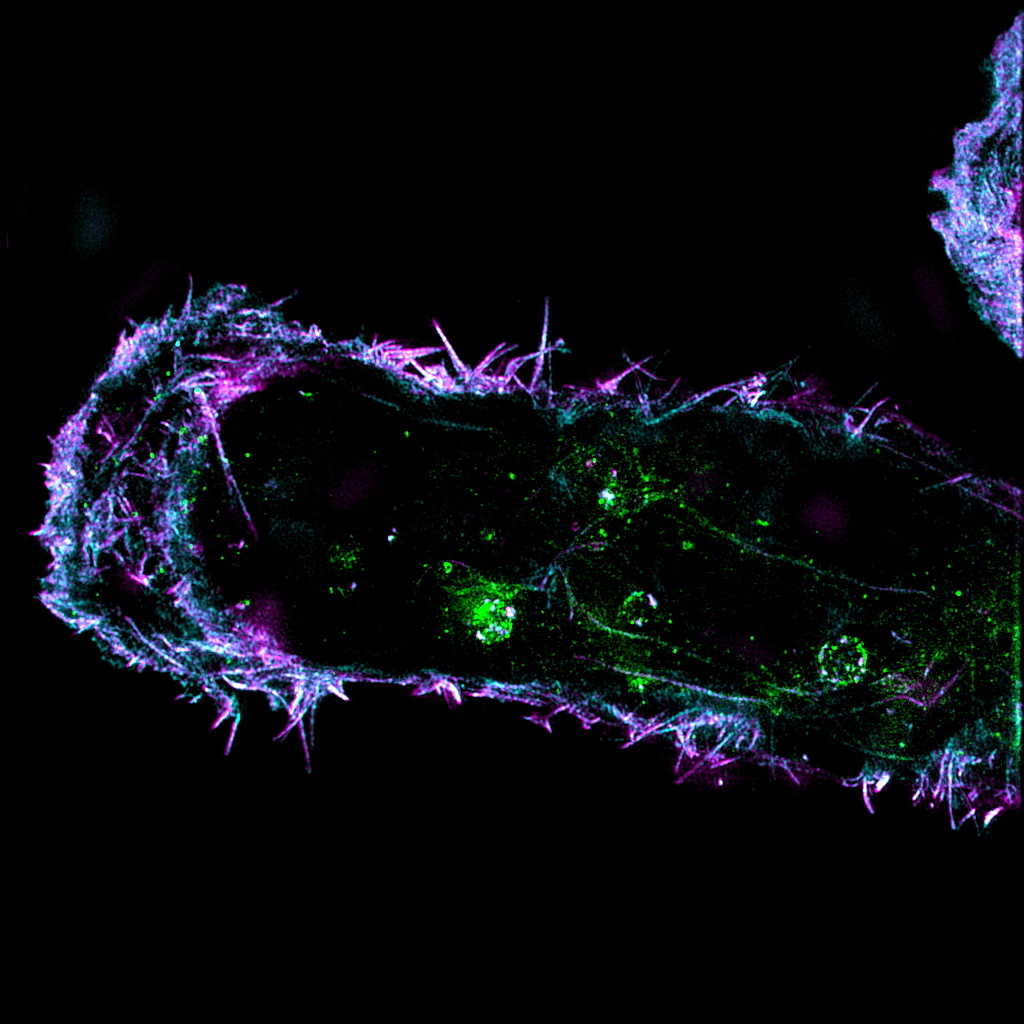 Using super-resolution to unveil the localization of Swip1 at specific endocytic compartments in breast cancer cells.
Work led by Prof Johanna Ivaska, K. Albin Johansson Research Professor at the University of Turku and Prof Dr. Stefan Veltel at City University of Applied Sciences Hochschule Bremen has reported the first cargo adaptor for the clathrin- and dynamin-independent endocytic pathway (CLIC-GEEC or CG pathway). This work, recently published in Nature Cell Biology, utilizes unbiased biochemical and super-resolution imaging approaches to show the function of actin-binding protein Swip1 as a link between Rab21-mediated integrin endocytosis and the CG pathway.
Prof Veltel's team collaboration with Prof Ivaska started with a visit of postdoctoral researcher Dr. Paulina Moreno-Layseca to the Finnish Advanced Light Microscopy Node of Euro-BioImaging in Turku, Finland. This visit allowed to determine the localization of Swip1 at Rab21-containing endocytic compartments using SIM and later, allowed to characterize the nature of the endocytic pathway utilized by Rab21 and Swip1 to endocytose adhesion receptors.