MSc programmes in Imaging featured at the Euro-BioImaging virtual pub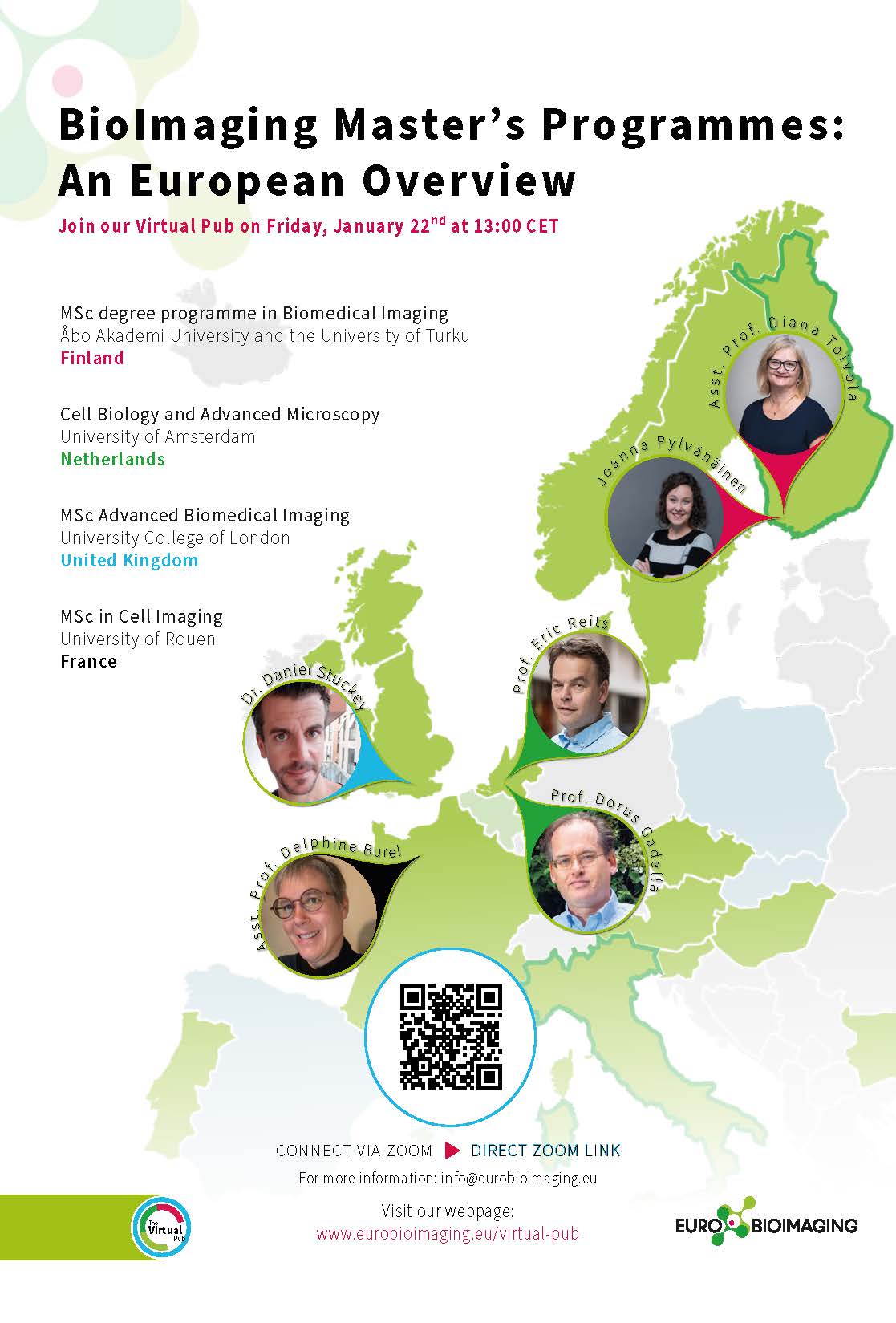 22nd of January 2021 at 14:00
Euro-Bioimaging Virtual Pub will be held on Friday, January 22nd at 1 PM CET with a focus to interactional MSc degree programmes in the field of imaging.
Presenters will be:
Asst. Prof. Diana Toivola and Joanna Pylvänäinen
MSc degree programme in Biomedical Imaging
Åbo Akademi University and the University of Turku
Finland
Prof. Dorus Gadella and Prof. Eric Reits
Cell Biology and Advanced Microscopy
University of Amsterdam
The Netherlands
Asst. Prof. Delphine Burel
Master in Cell Imaging
University of Rouen
France
Dr. Daniel Stuckey
MSc Advanced Biomedical Imaging
University College London
United Kingdom
Don't miss out on these exciting presentations about BioImaging Master's Programmes!
Join via internet:
https://us02web.zoom.us/j/760003029
or via phone:
Meeting ID: 760 003 029
Find your local number: https://zoom.us/u/acj97wMY13
Download poster here: Euro-BioImaging virtual pub poster