Cell biology and imaging highlighted at the European researchers night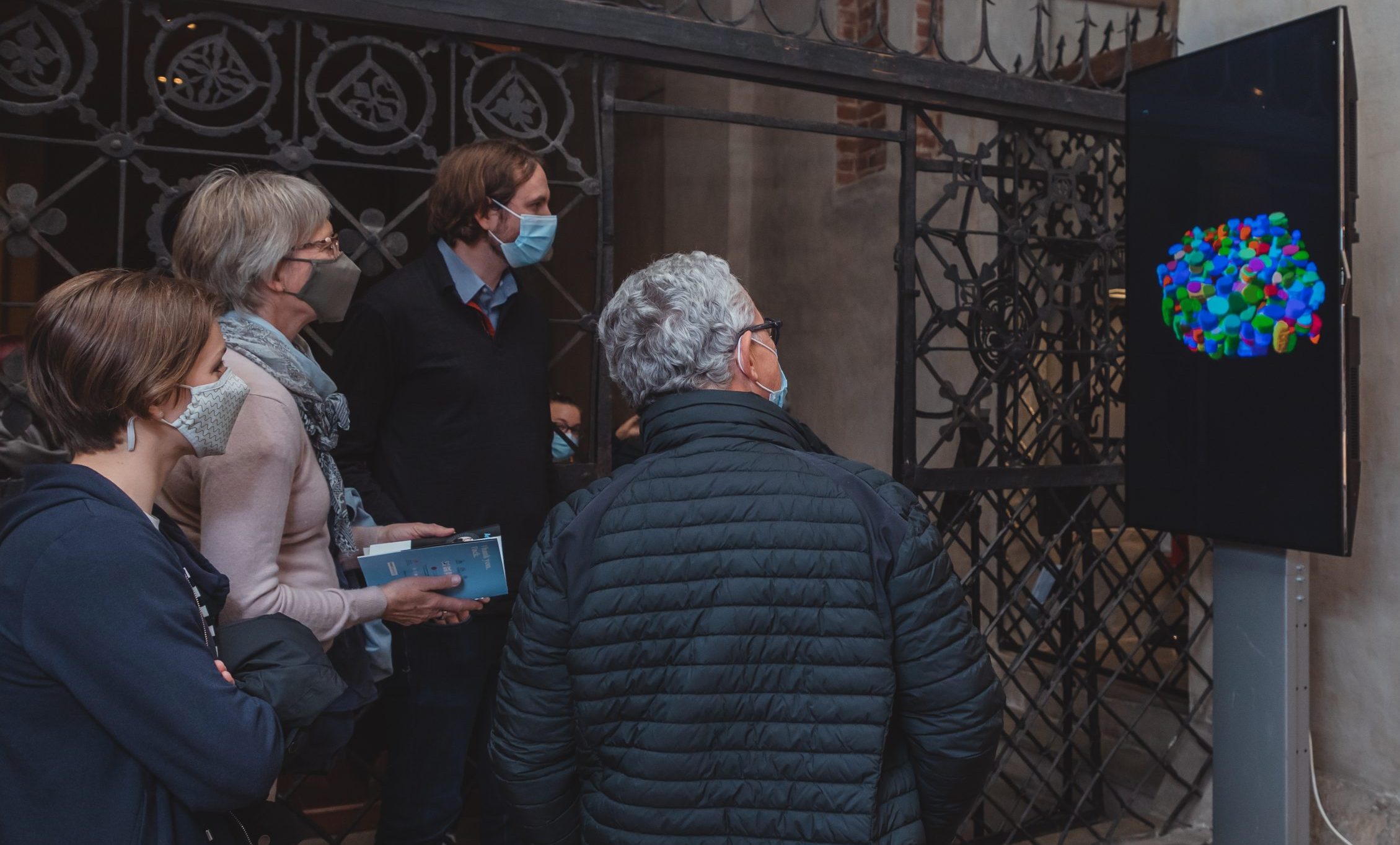 Forcing the Impossible is a multidisciplinary research project where cutting-edge research(ers) at Åbo Akademi University meet(s) different artists. The scientists get to practise communicating about their research outside the scientific community and the artists get to interpret and illustrate what they hear. The scientific-artistic collaborations were presented during Forskarnatten, the European Researchers' Night event, which took place in the Turku Cathedral on September 24, 2021. Cell Biology research and Cell Imaging were interestingly featured during this event, here are some highlights of them.
Notch up a Broken Heart
"Notch up a Broken Heart" is an animated film by Antonia Ringbom, inspired by the cardiovascular research of professors Cecilia Sahlgren and Ronald Österbacka (Åbo Akademi University).
Et in Arcadia Ego
Collaboration by artist Jan Kenneth Weckman and senior researcher Guillaume Jacquemet. How to present scientific facts and remain true to the research, all the while bringing in one's own interpretation? The paintings present cell images based on artistic research made by artist Jan Kenneth Weckman, whereas Guillaume Jacquemet has been recording and documenting his own research.