Bio-Imaging Competition 2022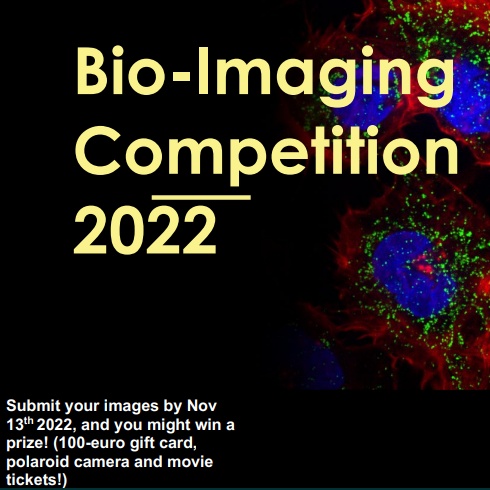 We welcome you and your colleagues to participate in our image competition.
​One image is worth a thousand words. Images are data. Data collection is the systematic gathering of information to help present a research topic and to answer and understanding a researcher question. In order to share the beauty of science in the invisible world that can be seen by researchers using biological and biomedical imaging technologies, we are now launching an image competition so that students and researchers can share their images with a broader audience.
It is time to share your images!
Submit your images by Nov 13th 2022 and you might win a prize! (100-euro gift card, polaroid camera and movie tickets!)
How do I enter the competition?
Applying to this competition is very easy:
Complete the online application form: https://link.webropolsurveys.com/S/39B751113F75FBBF  (maximum 7 submissions/person)
Before entering the competition, please carefully read the terms and conditions.
Good luck!